I got these questions from Perpetual Page Turner.
Number Of Books You Read: 84
Number of Re-Reads: 46
Genre You Read The Most From: Young Adult/Teen.
BEST IN BOOKS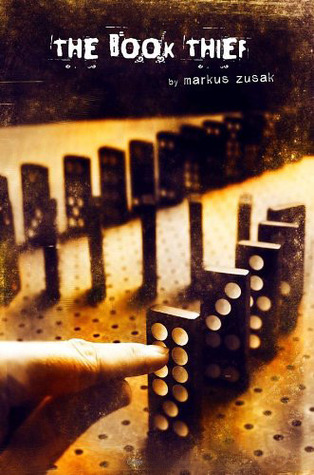 1. Best book you read in 2014?
Going through all the books I rated five stars like:
*Only read part of this series in 2014, couldn't be bothered listing the individual books
2. Book you were excited about & thought you were going to love more but didn't?
Jesus Christ I think I need to stop it here because I could go on forever. These are not even the books I hated, just the ones I was disappointed in.
3. Most surprising (in a good way or bad way) book you read in 2014? 
The Ghost and The Goth (Series) by Stacey Kade. I expected a cheesy/corny story full of high school clichés and stereotypes wrapped in a guilty pleasure after school special – and I was only partly right. It surpassed my expectations with well-rounded, flawed characters and a believable romance that went way deeper than I expected it to. One of my problems with the Airhead (Series) by Meg Cabot is that I feel like it didn't tackle the issue, of identity and loving someone for their soul or their body, well enough. The Ghost and The Goth does this much better ("I know who you are…no matter what you look like"), hell the last book is called "Body and Soul".
4. Book you "pushed" the most people to read (and they did) in 2014?
Probably The Mediator (Series) by Meg Cabot. Or Love, Rosie by Cecelia Ahern. Although I can't say whether or not anyone actually listened to me.
5. Best series you started in 2014? Best sequel of 2014? Best series ender of 2014?
The only (new) series I really got into this year was The Ghost and The Goth plus the Haley Randolph (Series) by Dorothy Howell. Oh, I know, I know, total chick-lit right and not for Serious Readers ™. Well have some words from Emily Giffin on the subject:
"My work has often been described as "chick lit" and for the most part the term doesn't bother me. I think it simply signals to readers that the book is about women, written for women (although many men enjoy my books), about issues that concern women (relationships, careers, etc.) The only thing that bothers me is when the label is used disparagingly, to imply that all chick lit is, by definition, superficial, beach-read fluff because I believe that this is akin to saying that all women are devoid of substance and the issues that concern us, are fundamentally trivial ones. And I take issue with that."
Although I am disappointed with the latest book in the series, I will be following this series to its end. Mostly for Haley I think. I am so disappointed in the misogynistic reviews claiming Haley is a "selfish bimbo who doesn't deserve her official boyfriend." Firstly because her "official boyfriend" Ty is sketchy at best and abusive at worst. Secondly, yes, Haley can be annoying and frustrating but that's what makes her human and relatable; a good character is a flawed one that you don't always like.
She has a much bigger heart than people give her credit for. [Spoiler Alert] She uses her money to create a scholarship in the name of a dead girl that she talked to once or twice. She patiently helps Evelyn along in her recovery. She gives away the Judith Leiber bag to Maya, who was then able to use it to pay for her education.
She's also smarter than people give her credit for. I'm getting some serious Legally Blonde vibes. In the first book, Haley realises that Kirk had used and framed her to embezzle funds from Pike Warner's law firm because "[she] was stupid". "Too consumed with partying, clothes and handbags – not that there's anything wrong with them – to be aware of what was going on" and I thought that was a great message to send. Because Kirk underestimating Haley's intelligence is what ultimately led him to his downfall. Because there WAS nothing wrong with partying, clothes and handbags and being consumed by those things didn't stop Haley from figuring out what Kirk did. It actually helped her figure out what Craig did.
6. Favorite new author you discovered in 2014?
Even though I was disappointed in Baby Proof, I'll be reading some more of Emily Giffin's books in 2015.
7. Best book from a genre you don't typically read/was out of your comfort zone?
Gosh, I don't know, even though there are definitely genres I read more of, there aren't any I stay away from. I guess the sequels to Avalon High by Meg Cabot in manga style…what's that about? Why did Meg decide to continue the series in manga instead of writing? I DEMAND ANSWERS. Wait, is that a genre or a type of book?  
8. Most action-packed/thrilling/unputdownable book of the year?
Harry Potter/Hunger Games?
Vampire Academy (Series) by Richelle Mead
The Mediator (Series) by Meg Cabot
Gallagher Girls (Series) by Ally Carter
Heist Society (Series) by Ally Carter
Artemis Fowl?
A lot of the books I read have action in it but I wouldn't call it action-packed/in the action genre.  
9. Book you read in 2014 that you are most likely to re-read next year?
Hahaha. Basically all the ones I've already re-read a million times but always want to re-read again eventually because SENTIMENTALITY. Or books I've read a long time ago and forgotten what happens.
The Mediator (Series) by Meg Cabot (there's a 7th book coming out though so I do have an excuse)
Harry Potter (Series)
The Hunger Games (Series)
I would put Vampire Academy (Series) here except I'm so angry with the way it ended and pretending Bloodlines (the spin-off) doesn't exist
Artemis Fowl (Series) by Eoin Colfer
Gallagher Girls (Series) by Ally Carter
Haley Randolph (Series) by Dorothy Howell
Sookie Stackhouse Series by Charlaine Harris
10. Favorite cover of a book you read in 2014?
HAHAHA. No matter how much you hate Twilight, you have to admit these covers are gorgeous and pretty good for what they are supposed to represent.
11. Most memorable character of 2014?
Hermione Granger
Katniss Everdeen
Rose Hathaway – Vampire Academy (Series)
Susannah Simon – The Mediator (Series)
Haley Randolph
Cammie Morgan – Gallagher Girls (Series)
Macey McHenry – Gallagher Girls (Series)
Alonda Dare – The Ghost and The Goth (Series)
Darcy Rhone – Something Borrowed/Something Blue
I saved the most controversial for last:
Bella Swan (Twilight)
Rosalie Hale
Leah Clearwater
Bree Tanner
I'm very sorry. I've failed as a feminist. I know I'm supposed to be victim blaming female characters in misogynistic narratives instead of feeling protective over them.
12. Most beautifully written book read in 2014?
The Book Thief? The most beautiful love story would have to go to Love, Rosie though.
13. Most thought-provoking/life-changing book of 2014? 
The Book Thief. Something Blue for the character development (although you'd have to read Something Borrowed to really understand the impact). The Ghost and The Goth for the idea of body and soul ("I know who you are…no matter what you look like." SOBS. NOT OVER IT. NEVER OVER IT). Oh and the character development. Also Heaven Can Wait by Cally Taylor.
14. Book you can't believe you waited UNTIL 2014 to finally read?  Erm, none really. The only "iconic" books I've read in 2014 are the ones I've already read in previous years.
15. Favorite passage/quote from a book you read in 2014?
I JUST GOT REALLY EMOTIONAL LOOKING FOR QUOTES I CAN'T PICK ONE I SKIP THIS QUESTION.
16.Shortest & Longest Book You Read In 2013?
Do the manga editions of Avalon High count? I've read some short stories…but I'm honestly not sure. The longest would have to be The Book Thief or Love, Rosie.
17. Book that shocked you the most
Forbidden by Tabita Suzuma…but not because of the incest. I mean, that itself is shocking and based on that alone, I wouldn't have touched the book with a ten foot long pole…but it was #1 on a list titled "Books You Wish More People Knew About" and so the curiosity got the better of me (although it's no longer #1 on the list go figure). Before I read the book, I thought for sure I knew what the "shock ending" was going to be: one of them was going to die. Halfway through, my prediction shifted: they would get found out and their family would be split up. I was not prepared. But even then, the ending was not the only reason I found it shocking.
18. OTP OF THE YEAR (you will go down with this ship!)
Suze/Jesse – The Mediator ("No thank you, querida. I think I want to stay and see how it all ends."/"That was before…before I saw him.")
Alona/Will – The Ghost and The Goth ("I know who are you…no matter what you look like."/"Will Killian. Mine.")
Haley/Jack – Haley Randolph Series ("All I can say is you've met the man who is your destiny. You already know him quite well.")
One night, he wakes

Strange look on his face

Pauses then says

"You're my best friend"

And you didn't know what it was

You can hear it in the silence
Okay, so that's a Taylor Swift song but I think the quote applies.
19. Favorite non-romantic relationship of the year?
All the female friendships in Gallagher Girls ("And most of all, she is my sister.")
20. Favorite book you read in 2014 from an author you've read previously
Maybe it's because Gallagher Girls is on my mind after that but I read Heist Society by Ally Carter, not because it's the same author though but because there's a crossover. I have to say I'm disappointed and enjoy Gallagher Girls a lot more, maybe because female characters and female friendships is more of a central theme. Also I'm frustrated with Kat/Hale because in one book, we went from "not kissing her back" to the next book where they were suddenly dating? Where was the conversation that was supposed to happen in between? I know Kat started one with "Hey I kissed you and you didn't kiss me back" and Hale was all "It's not that I didn't want to" but they never really finish that conversation and we never really get an explanation, it's just BAM. Suddenly they're dating in the next book. Makes no sense.
21. Best book you read in 2014 that you read based SOLELY on a recommendation from somebody else/peer pressure? Erm. I don't know, The Book Thief? I read it because of the movie.
22. Newest fictional crush from a book you read in 2014? 
Jack Bishop from the Haley Randolph series.
23. Best 2014 debut you read?
The only book I've read published in 2014 is Duffel Bags and Drownings, the latest novella in the Haley Randolph series and I found it disappointing.
24. Best worldbuilding/most vivid setting you read this year? 
Can I say the Elemental Assassin (Series) by Jennifer Estep? It's dark and gritty and not for everyone (think True Blood).
25. Book that put a smile on your face/was the most FUN to read?
Can I say the Twilight series? It's just so unintentionally funny sometimes. I guess I would have to say The Boy Series by Meg Cabot although that doesn't mean you should read it. It's funny and not much else.
26. Book that made you cry or nearly cry in 2014?
The Book Thief. Heaven Can Wait by Cally Taylor. The Ghost and The Goth (Series.) The Mediator (Series). Gallagher Girls (Series). And I think I may have gotten a little emotional over Spider's Revenge (Elemental Assassin #5).
27. Hidden gem of the year?
I keep going back to The Ghost and The Goth (see Q3).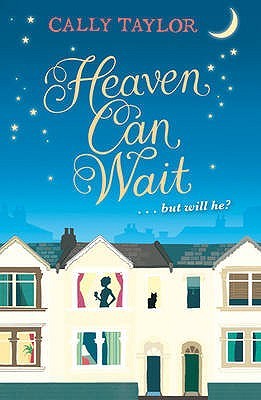 28. Book that crushed your soul?
THESE ARE ALL THE SAME ANSWERS. The Book Thief. Heaven Can Wait. See Q26 (although I'll admit that for some of them, it probably had less to do with the story being sad and more to do with sentimentality/me caring too much about the characters and not wanting to say goodbye).
29. Most unique book you read in 2014?
Avalon High by Meg Cabot is the only book I've read about reincarnation, does that count?
30. Book that made you the most mad (doesn't necessarily mean you didn't like it)?
There were books I was disappointed in (see Q2) and books I'm upset about (Vampire Academy) but I wouldn't say mad?
BLOGGISH/BOOKISH LIFE
1. New favorite book blog you discovered in 2014?
2. Favorite review that you wrote in 2014?
I was going to cross-post some reviews I wrote on Goodreads but this is already getting too long so maybe I'll write them in separate posts.
3. Best discussion/non-review post you had on your blog?
4. Best event that you participated in (author signings, festivals, virtual events, memes, etc.)?
5. Best moment of bookish/blogging life in 2014?
7. Most popular post this year on your blog (whether it be by comments or views)?
 8. Post you wished got a little more love?
9. Best bookish discovery (book related sites, book stores, etc.)?
10.  Did you complete any reading challenges or goals that you had set for yourself at the beginning of this year?
I had a challenge to read 100 books and I got up to 84.
LOOKING FORWARD
1. One book you didn't get to in 2014 but will be your number 1 priority in 2015? 
This is terrible. I picked up A Game of Thrones, read a couple of chapters and then…just never picked it up again? I just picked it up today and I've already forgotten most of what happens in the earlier chapters I've read, DOES THIS MEAN I HAVE TO START ALL OVER? I also got halfway through 50 Shades of Grey before stopping for no apparent reason. I know it's supposed to be an abomination to literature, just like Twilight, but it's popular and there's a movie coming out and I'm a sheep that way; I have to check it out.
2. Book you are most anticipating for 2015 (non-debut)?
I don't know, Embassy Row by Ally Carter? It's a series debut but not an author debut.
3. 2015 debut you are most anticipating?
4. Series ending/a sequel you are most anticipating in 2015?
Is there another Heist Society book being published in 2015? Isn't there another Princess Diaries book? Because Meg knows her best work was her older books so she's going to go back and capitalise on that even though the series ended perfectly fine where she left it?
6. A 2015 release you've already read & recommend to everyone?
What the, it's been like two days of 2015.
5. One thing you hope to accomplish or do in your reading/blogging life in 2015?
If you've made it this far, well done. Or maybe you just scrolled to the bottom without reading hmm. Anyway, I started this blog as part of my fashion course for Social Media Marketing and now I'm thinking I'll keep it for anything that interests me: books, fashion, tv shows. Maybe I'll write book reviews or something.